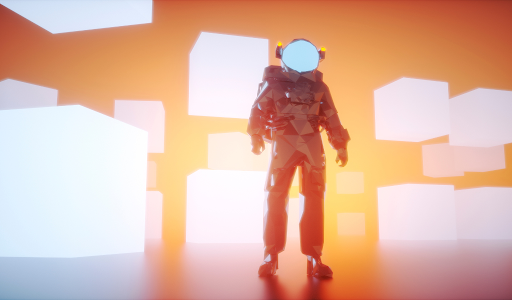 Even industry bigwigs, like former EA and Unity Technologies Executive Steve Taylor, see merit in this new video gaming and asset ownership approach
Taylor has joined Affyn as the project puts the final touches on its live game demo and NFT Land sales reveal event
The Affyn project has fired on all cylinders as of late. Based out of Singapore, the blockchain firm will develop mobile video games featuring geolocation and AR capabilities. Moreover, it aims to introduce Web3 technology through a sustainable play-and-earn economy. Players earn rewards that have a purpose in both the game environment and the real world.
The team must possess the necessary expertise to make that vision come true and make a big mainstream splash. While Affyn will have a native token powering the in-game economy, it will also be used as a medium of exchange for real-world goods and services. More importantly, that will be possible without converting the native token into other cryptocurrencies first.
Expanding the Affyn team remains a key priority in that regard. The project has attracted a large talent pool with expertise in mainstream video games. The latest hire is Steve Taylor, who will fulfill the role of Chief Product Officer for Affyn. Steve has decades of expertise in digital entertainment and worked for Electronic Arts, Unity Technologies, and various startups tackling mobile and ad-tech.
Pushing The Pace Ahead Of Key Events
The hire of Steve Taylor comes on the heels of Affyn launching the "Generation Zero Buddies" NFT collection. It is a set of rare NFTs playing a key role in the NEXUS World metaverse built by Affyn's team. All NFTs sold out in under two minutes at a price of roughly $150 in $FYN tokens. Moreover, the collection's price floor climbed to over 30x that value in the first few weeks of being listed on the OpenSea marketplace.
Affyn CEO and Founder Lucaz Lee adds:
"Steve is a dynamic individual with significant experience that will help Affyn build and grow products while delighting our users. I am thrilled to welcome him on board and am really excited to work with him as we continue meeting key development milestones."
Taylor's first job will be to accelerate Affyn's ongoing product optimization. In addition, he will play a role in preparing the project for the ALPHA live game demo and the upcoming NFT Land sales reveal event. Both events are crucial milestones for Affyn and its vision for geolocation-based play-and-earn gaming.