Blockchain analytics firm Glassnode suggests that three on-chain indicators point to the Bitcoin (BTC) bear market being in the rearview mirror. The first indicator is the stablecoin supply ratio (SSR), which tracks the rotation of capital between Bitcoin and stablecoins. When the SSR is spiking, it indicates that investors are feeling confident and using stablecoins to purchase BTC. This is similar to the behavior seen during the final chapter of the 2018/2019 bear market.
"Currently, we note a significant transfer of capital to the Bitcoin asset, akin to the twilight of the 2018 bear market and the 2021 rounded top."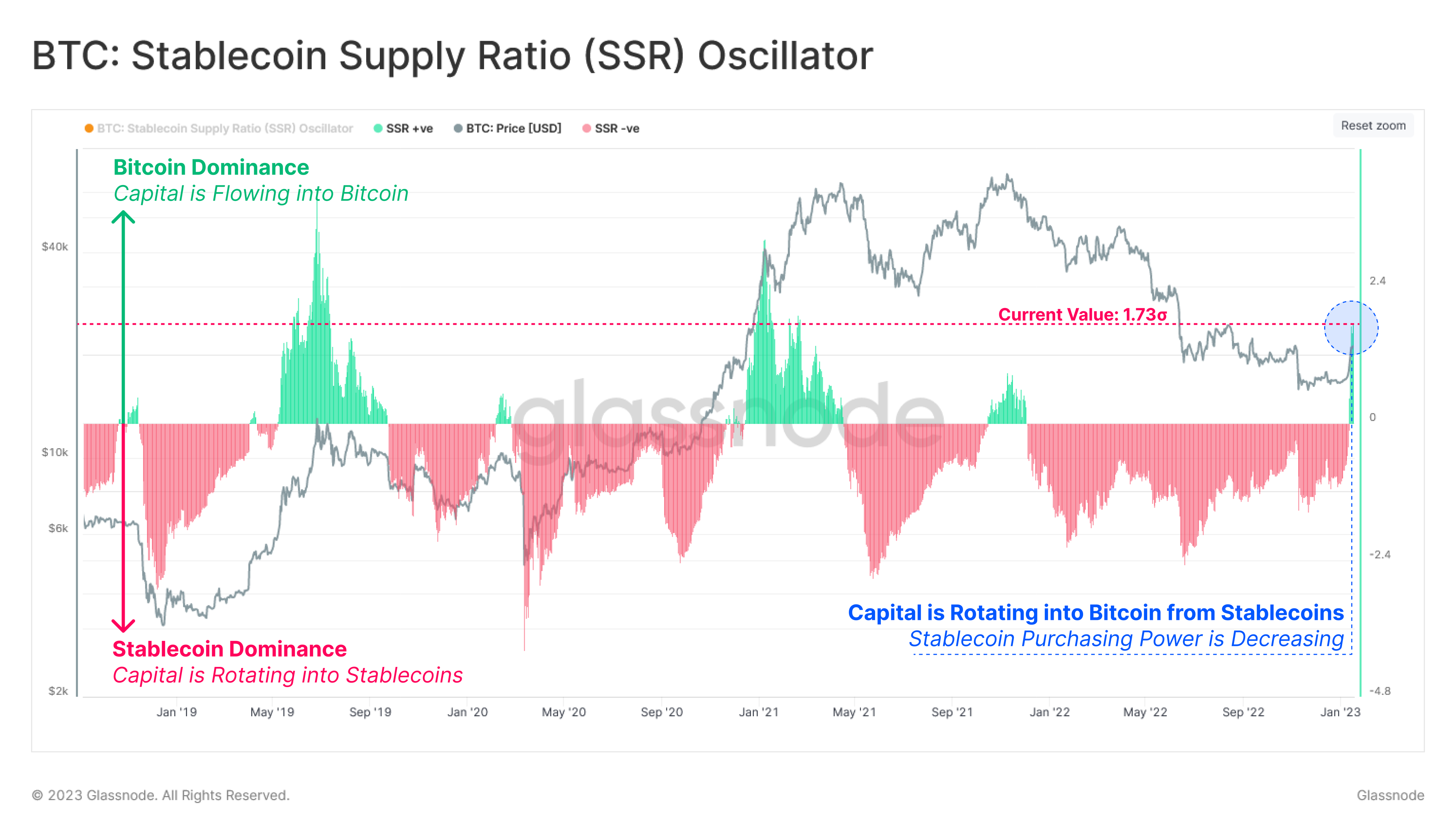 Glassnode also points out Bitcoin's realized profits-to-value ratio (RPV) indicator, which compares profit-taking in the market against the network valuation. Based on Glassnode's data, the RPV has now reached and bounced off of levels that marked the bottoms of the 2015 and 2018 bear markets.
"The RPV ratio collapsed to prior cycle lows, suggesting much of the exuberance from the bull has been flushed out."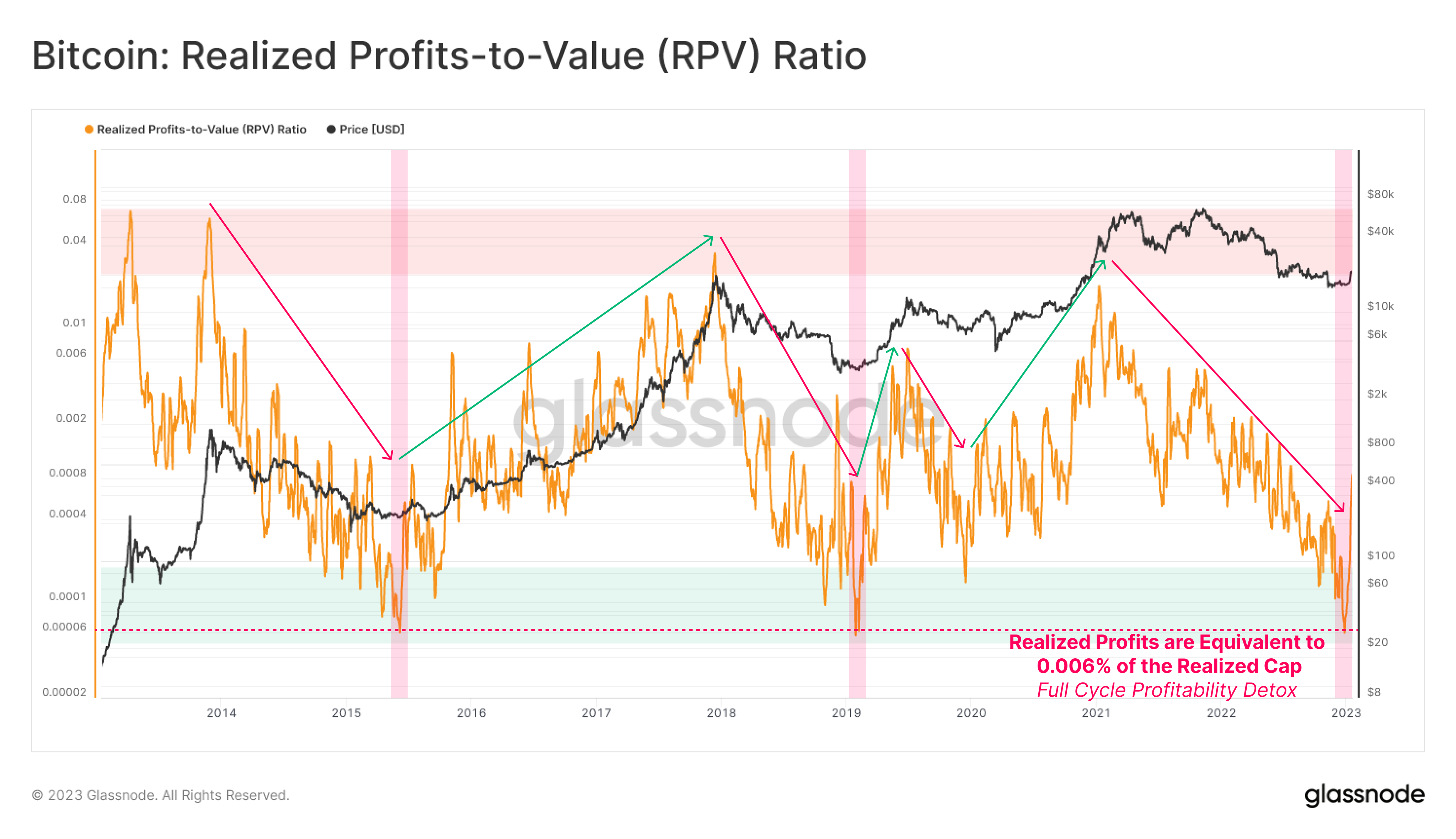 The third indicator that Glassnode says suggests the Bitcoin bear market could be over is the amount of BTC held at a loss. The firm's data shows that weeks ago, the supply in loss metric reached nearly the same level as it did during late 2018, when Bitcoin bottomed out.
Since then, millions of BTC have been traded, indicating the intention of market participants to set a price floor.
"Since the market lows set during the FTX collapse, a total of 4.283 million BTC have returned to an unrealized profit.
This provides an indication of the volume of Bitcoin that has transacted, and changed hands between $15,500 and $22,300."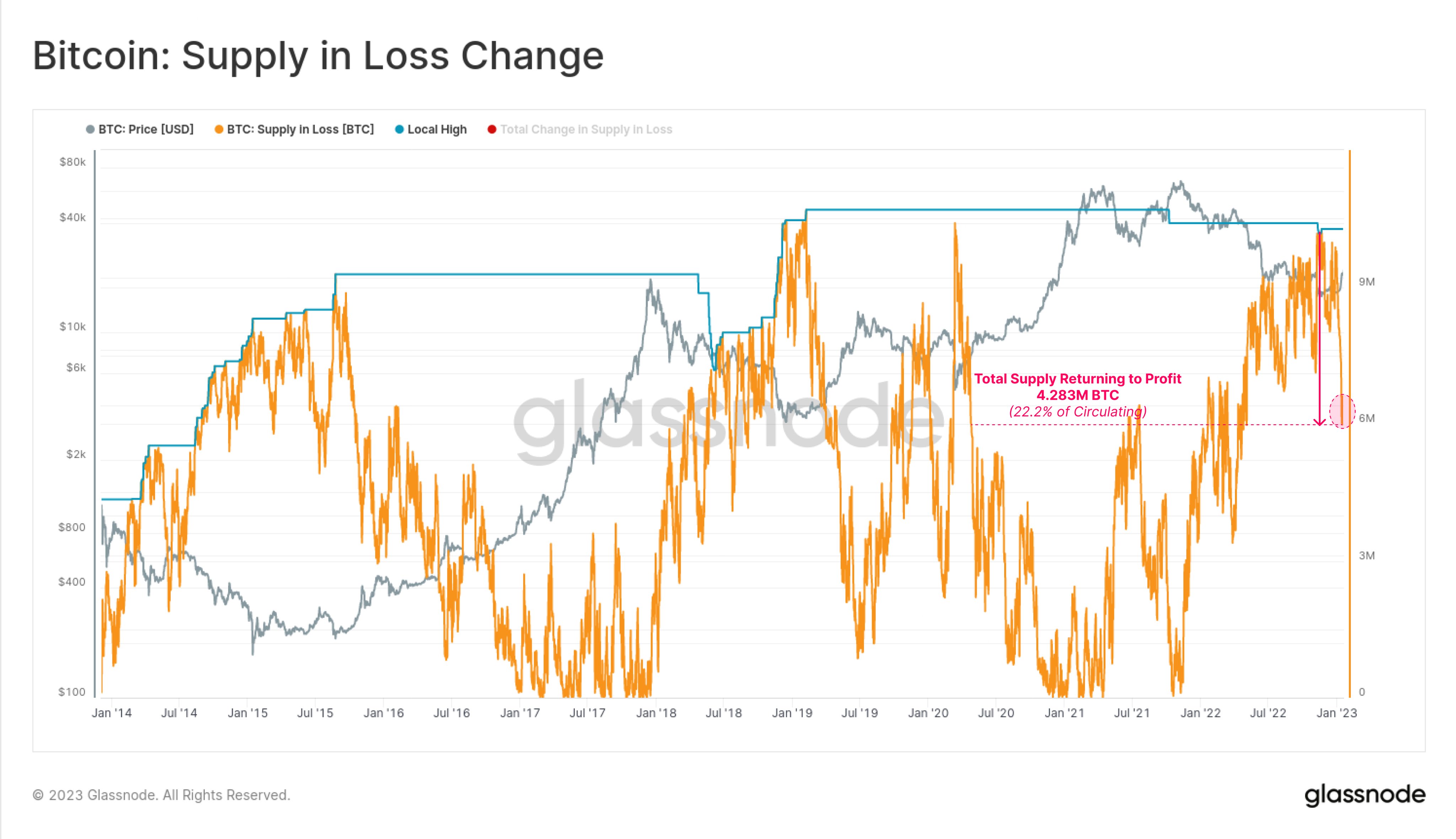 At time of writing, Bitcoin is trading for $22,737.