Pseudonymous trader Altcoin Sherpa tells his 170,800 Twitter followers that "nobody sane" is calling for new all-time highs in the altcoin market right now
However, he says many crypto assets could increase in price by 2-3x compared to their recent lows
As examples, the analyst highlights three crypto assets he believes could surge around 200% from their mid-March lows
Altcoin Sherpa predicts that Compound (COMP), a decentralized finance platform for borrowing and lending crypto assets, could skyrocket all the way past the $290 range.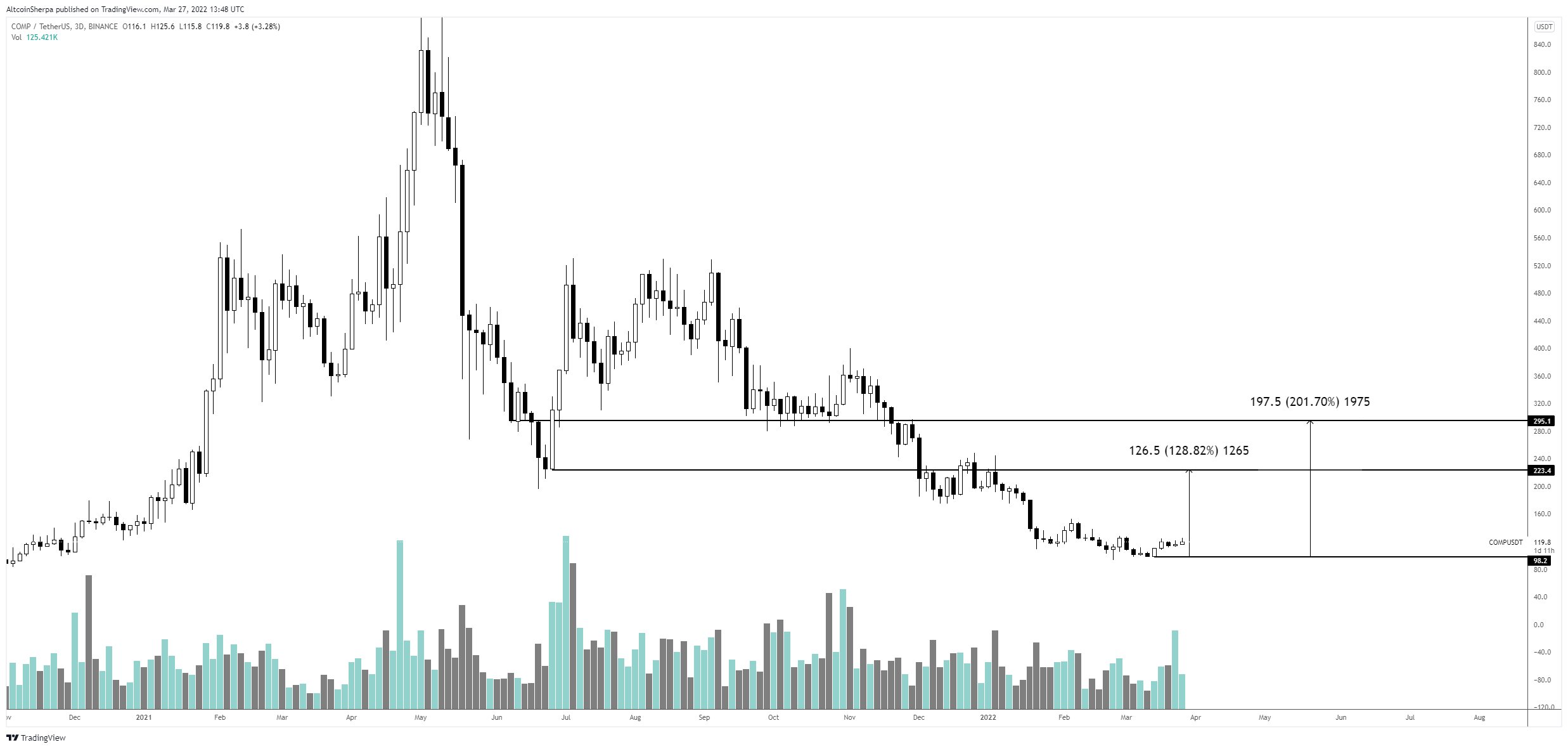 COMP is trading at $124.50 at time of writing.
The trader believes Theta Network (THETA) could surge past $6.50. Theta Network is a peer-to-peer distribution platform for video content.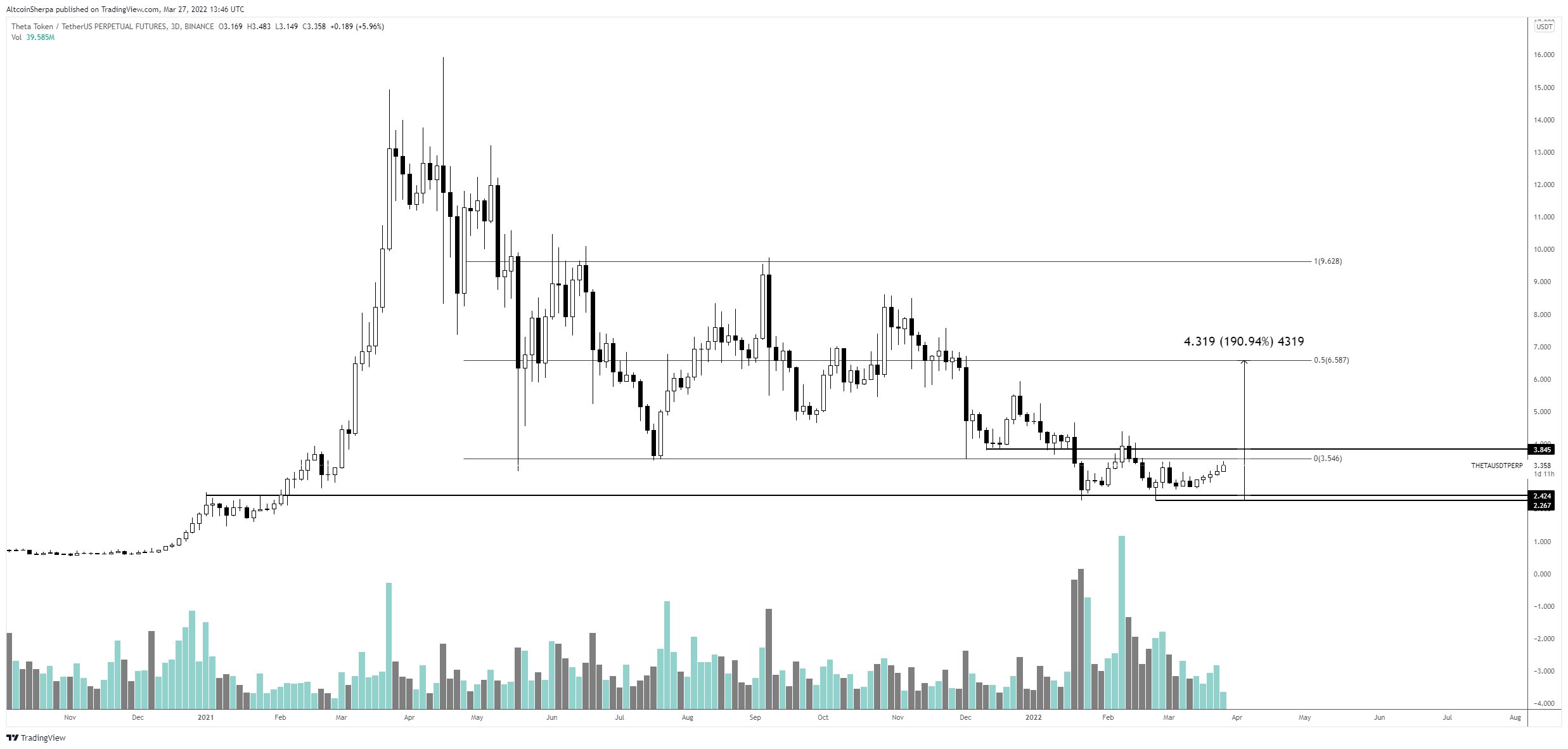 THETA is trading at $3.79 at time of writing.
Altcoin Sherpa also thinks CAKE, the native token for decentralized exchange PancakeSwap, could move up past $17.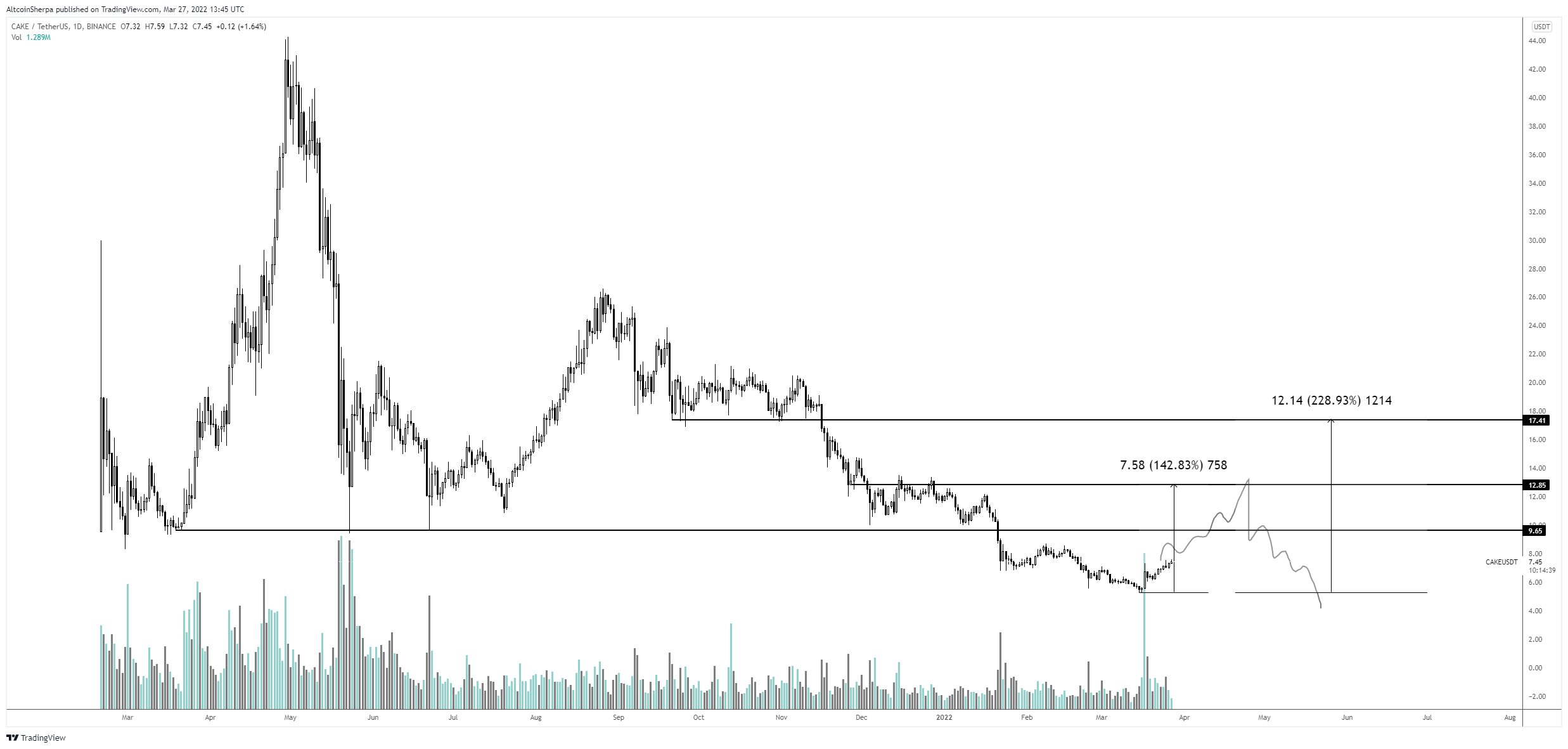 CAKE is trading at $8.12 at time of writing.
Altcoin Sherpa caveats that he's not encouraging traders to buy these three specific crypto assets. Rather, he just views them as examples of the broader altcoin market.
The analyst says his overall market plan still revolves around Bitcoin (BTC).
"Active market participants are going to be most rewarded aka traders/rotaters in this current environment. Guessing that liquidity is still going to flock from one sector to the next in these conditions.
My plan: still wait for BTC to get to $50,000 – $55,000 or something and then dump a lot of my shitcoin positions and derisk a little bit. I'll still keep good core positions in many that I like, but I'll sell some and look to compound."
Bitcoin is trading at $47,196.69 at time of writing, up nearly 15% from where it was priced one week ago.